Events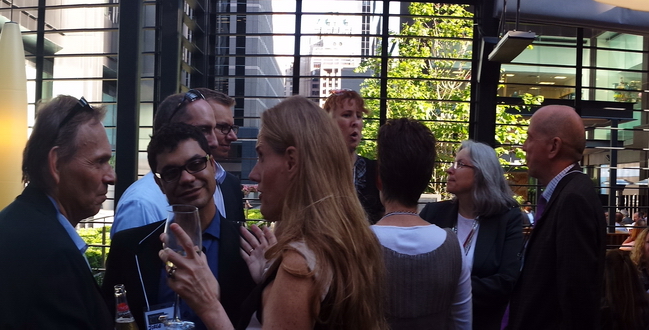 Customer 360 Transformation
As organizations embark on digital transformation initiatives, it is imperative that the focus of the transformation is improving the customer experience. Priorities should be determined by a commitment to 360° customer listening and enabling processes that unite employees, departments, and partners to solve customer needs. Salesforce will share stories of customers who have embarked on successful transformations and explore the challenges of digital transformation that are common across all industries.

Come prepared to share your own challenges, successes and learnings as you drive digital transformation initiatives in your organization.
Wednesday February 26, 2020
4:30 pm - 6:30 pm
101 College Street, Suite 110 - CR3 (Ground Floor)
MaRS Centre, South Tower
Small Group Discussion with Light Reception to Follow
Proudly Sponsored By:
The Future of Network Security is in the Cloud
Cloud adoption and user mobility are shifting the locations of applications, data and users. These changes create new vectors for cybersecurity risk. Organizations need a way to securely enable digital business transformation and innovation. This requires a fundamentally different approach: both security and networking must be delivered in the cloud.

Join Palo Alto Networks and your Toronto CIO peers as we explore and discuss best practices to secure your cloud initiatives by bringing together industry-leading security and SD-WAN capabilities in the cloud.
Thursday March 26, 2020
4:30 pm - 6:30 pm
Hilton Toronto
145 Richmond Street West, 3rd Floor
Small Group Discussion with Light Reception to Follow
Proudly Sponsored By: