Events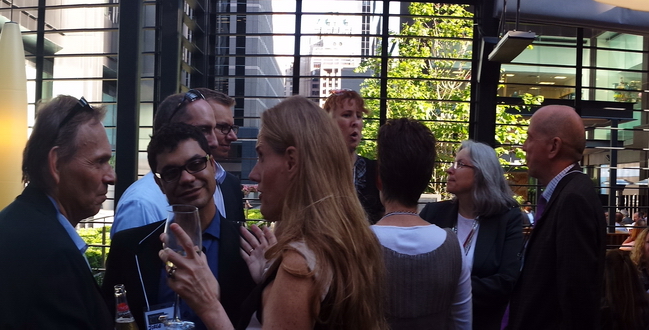 Innovating at Digital Speeds: The Power of the Connected Intelligence Cloud (Waterloo event)
Canadian businesses are going through an era of disruption and technology adoption unlike anything previously seen. Those who embrace the power of data and analytics are taking market share, while others are struggling to adapt. Whether you're trying to connect with your customer base in a unique and personalized way, or you're trying to predict crucial business opportunities, or you're simply trying to digitize to save costs and regain business agility – it is essential to interconnect your business in order to provide advanced analytic capabilities to your everyday users.

Join TIBCO and your CIO peers as we discuss how to access real-time data, make sense of it quickly and effectively, and then respond with smart decisions.
Wednesday April 24, 2019
4:30 pm - 6:30 pm
Hosted at Equitable Life Head Office
1 Westmount Road, Waterloo, ON
Small Group Discussion with Light Reception to Follow
Proudly Sponsored By:
Using Business Spend Management to Support Digital Transformation
Join Coupa and your CIO peers for a conversation surrounding Digital Transformation. We will discuss how Business Spend Management can improve user experience and compliance, while complimenting legacy ERP investments.

We will be challenged to consider how Business Spend Management technology- seamlessly integrated with your company's existing ERP strategy -can improve user experience and contribute to a solid digital strategy to drive measurable savings in areas such as: sourcing; procurement; accounts payable, risk, and contingent workforce.
Tuesday May 7, 2019
4:30 pm - 6:30 pm
Hilton Toronto
145 Richmond Street West, 3rd Floor
Small Group Discussion with Light Reception to Follow
Proudly Sponsored By:
The Future of Automation - Explained!
It seems that discussions around test automation are often stuck in the same cycle: complaints regarding QA & testing duration leads to demands for automation. This has led to individual heroics, hiring of consultants, vendor demos, or all of the above. Investments are made in services, tools, and time, but in the end, staffing levels are increased, spending has continued to climb and the productivity promises have not been met.

The shift to DevOps, much like to move to Web from Client-server, has pushed new demands on QA and reignited the calls for automation. Multi week automation cycles now must be compressed into hours in order to achieve the desired build cycles. Yet, lest we forget, what may only take minutes to code, can take weeks to test. Where once testing could reasonably be assumed as a percentage of development effort, this is clearly no longer the case.

As such, QA needs to be smarter and better aligned with the critical business drivers. Automaton solutions must get faster and cheaper. To that end, how do we measure the effectiveness and build a solid business case for Automation moving forward?

Join QA Consultants for a transparent look at the challenges facing the investment in test automation, best practices in building this discipline and solidifying an ROI that makes sense.
Thursday June 6, 2019
4:30 pm - 6:30 pm
Hosted at Toronto Hydro Head Office
14 Carlton Street Toronto
Small Group Discussion with Light Reception to Follow
Proudly Sponsored By: