Events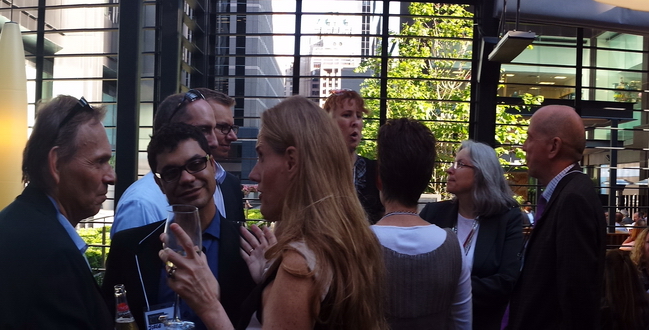 Microsoft Tour and Fireside Chat with Chris Barry
Join Toronto CIO and Microsoft Canada to learn about emerging work trends and the evolution of the hybrid workplace. Hear a fireside chat with Chris Barry, President of Microsoft Canada, participate in interactive technology demos and enjoy the unparalleled city views from a networking reception at Microsoft's state-of-the-art new Canadian Headquarters.
Thursday December 8, 2022
4:00 pm - 6:30 pm
Microsoft Canada Headquarters
CIBC Square, 81 Bay St., Toronto
Tour followed by fireside chat and wine and cheese reception
Proudly Sponsored By:
Canadian Ransomware Presentation and CIO Discussion
The worldwide increase in ransomware has forced organizations to fundamentally change how they think about security. With cyber attacks becoming easier to perpetrate and threat actors casting an ever wider net, the new reality is that anyone can be a target. And Canadian organizations aren't immune.

Join your CIO peers and Kevin Lonergan, Senior Strategy Manager at TELUS Cybersecurity as we discuss insights from the TELUS Canadian Ransomware Study. Based on the feedback of over 450+ Canadian organizations, this study shares some surprising realities about how ransomware is impacting organizations, which controls are most effective and how to best protect yourself.
Wednesday February 8, 2023
4:30 pm - 6:00 pm
Hosted at TripArc's Head Office
2 Queen St E., Toronto, ON M5C 3G7
Small Group Discussion with Light Reception to Follow
Proudly Sponsored By: