Events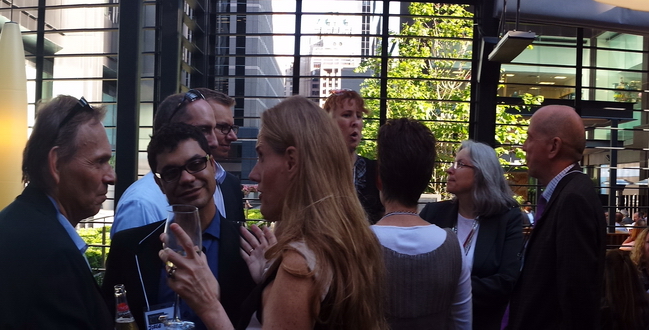 Canadian Ransomware Presentation and CIO Discussion
The worldwide increase in ransomware has forced organizations to fundamentally change how they think about security. With cyber attacks becoming easier to perpetrate and threat actors casting an ever wider net, the new reality is that anyone can be a target. And Canadian organizations aren't immune.

Join your CIO peers and Kevin Lonergan, Senior Strategy Manager at TELUS Cybersecurity and former IDC Cybersecurity research expert, as we discuss insights from the TELUS Canadian Ransomware Study. Based on the feedback of over 450+ Canadian organizations, this study shares some surprising realities about how ransomware is impacting organizations, which controls are most effective and how to best protect yourself.
Wednesday February 8, 2023
4:30 pm - 6:00 pm
Hosted at TripArc's Head Office
2 Queen St E., Toronto, 20th Floor
Small Group Discussion with Light Reception to Follow
Proudly Sponsored By:

The Modern Conversation: Covering Conversational AI, Conversation Intelligence and Top VOCOM Trends
Conversational AI and conversation intelligence are two technologies making trends lists across industries this year. Artificial intelligence is primed to make work a lot easier, from how you connect with customers to how you interact with team members in meetings. And while these two terms look similar, they have very little in common beyond the AI that powers them.

Join RingCentral and your CIO peers as we dig into what conversational AI and conversation intelligence are, how they're different, and ways you can use both to work smarter.
Thursday February 23, 2023
4:30 pm - 6:00 pm
Hilton Toronto
145 Richmond Street West - Osgoode Room, 3rd Floor
Small Group Discussion with Light Reception to Follow
Proudly Sponsored By: