Events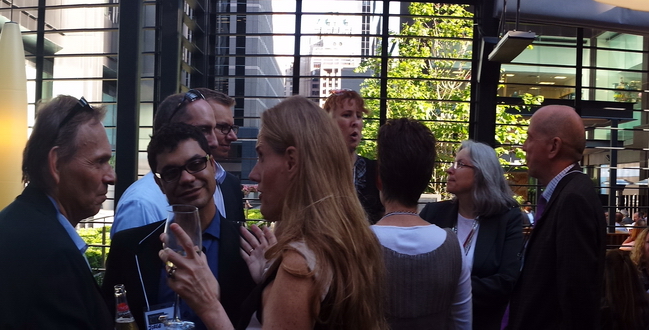 Funding Innovation through Automation
One challenge organizations have is knowing what the art of the possible is and where to start the automation journey. In the session we will examine how AI driven automation has created improved business outcomes (increased revenues, reduced costs, improved customer satisfaction) for well-known enterprises. We will discuss how this technology can transform the business, starting in IT operations. Join your Toronto CIO peers as we consider how AI driven automation can be used to deliver on the promise of digital transformation with low risk and big impacts.
Thursday May 13, 2021
4:00 pm - 5:30 pm
Virtual Presentation and Discussion with your CIO Peers
Meeting details will be sent in a calendar invite

Proudly Sponsored By:
A CIO's Agenda for Post-Pandemic Success
While there are still open questions, 2021's business landscape is coming into a sharper focus. As the dust starts to settle, one thing is already clear: the world is more digital than it used to be, and it will continue to be so . CIOs are key to post-pandemic success to digitally transform and adapt businesses to the all-digital, work from anywhere, world. The readiness and leadership of CIOs who can achieve engagement with new technology, while also leading their C-Suite peers to apply it will be imperative to drive business growth.

Join your Toronto CIO peers and Salesforce VP of Strategic Research, Peter Coffee, to discuss the 2021 agenda for CIO's post-pandemic success. Learn how to adapt your business to meet customer demands for digital experiences and accelerate digital innovation for your employees.

Thursday June 3, 2021
4:00 pm - 5:30 pm
Fireside chat followed by CIO peer discussion
Meeting details will be sent in a calendar invite

Proudly Sponsored By:
A Strategy for Securing your Everything
The stakes have never been higher for organizations to get cyber security right. There are many forces driving this sense of urgency: companies adding new private and public cloud platforms, new products, geographic regions, apps and web capabilities, not to mention securing the increasing number of remote workers because of the Covid-19 pandemic. With the increase in sophisticated cyber-attacks, security teams are under pressure to protect organizations while under staffed, under-equipped and under budget.

In this session, cyber security thought leader Grant Asplund discusses how businesses of all sizes can adopt a modern approach to cyber security with a consolidated architecture that fully automates preventing attacks before enterprise systems can be breached.
Wednesday September 8, 2021
4:00 pm - 5:30 pm
Virtual Presentation and Discussion with your CIO Peers
Meeting details will be sent in a calendar invite

Proudly Sponsored By: